Texas Crop and Weather Report – January 25, 2022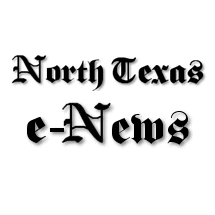 AgriLife Extension district reporters have compiled the following summaries:
CENTRAL
Dry conditions continued but some rain was forecast. Small isolated forest fires have occurred. Burning bans were in effect. Fields have been prepared for planting maize. Severe frosts have occurred for the past two weeks which have finally put Bermuda's grass pastures to sleep. Severe frosts damaged fields of winter oats that were at or approaching the elongation stage. Oat tops were browning with no soil moisture available to recover. Pasture quality and quantity have been affected and will be slower to recover. Winter wheat also showed frost damage to the upper leaves, but much less than winter oat fields. Growers were waiting for cold conditions to promote successful pre-emergence herbicide applications in pastures with sandburs and other spring-germinating broadleaf weeds. Seeds for certain cotton varieties were reserved and growers were looking for alternatives and decent herbicides as availability could be an issue. Fertilizer prices are up 200% from last year and crop prices have not improved, which could impact acreage and/or corn yields. Storage reservoirs showed significant drops in level throughout the fall and winter. Supplementary feed was needed for all livestock.
HILLY PLAINS
Conditions were very dry and windy, causing fires. Pasture and rangeland conditions were mostly very poor. Lack of moisture and emergence made it difficult to tell which wheat fields were planted. Emergent wheat was being grazed by storekeepers and producers were counting on tight hay supplies. Storage tanks are drying up and cattle are getting stuck in the mud trying to access water.
COASTAL TOUR
Conditions were mostly dry. Growers worked the fields to control weeds, and some fertilized. Preparations were underway for planters and equipment. Maize planting is expected to start within the next three weeks. Freezing temperatures in the northern part of the reporting area have caused a decrease in pasture and forage. Range and pasture conditions were fair in most areas. There was standing fodder, but little nutritional value. Hay stocks were plentiful. Cattle ranchers provided hay, protein and energy. Livestock markets were still selling moderate numbers of cattle at stable or higher prices. The cattle were in good condition.
EAST
Conditions have become extremely dry in parts of the district. Beyond a few arctic cold fronts, the weather has been relatively good so far this winter. Cold temperatures are also hitting winter pastures hard. Some winter wheats looked good, but the lack of moisture was delaying the resumption of freezing temperatures. The cattle were in good condition. Ponds were becoming a major concern and animals were getting stuck in deep mud trying to access water.
SOUTHERN PLAINS
Conditions were very dry with above average temperatures. All crops have been harvested.
HANDLE
Dry and cold conditions persisted. The humidity was extremely limited. Drought conditions affected winter wheat and native pastures. If significant rains do not arrive by April, only irrigated maize areas will be available for planting. Very light snow fell mid-week to halt agricultural activities, but made no difference in the extremely dry soil moisture conditions. Some growers irrigated wheat on the hottest days. Some pre-plant tillage was in progress for summer crops. Livestock on the ranges received supplemental feed.
NORTH
Soil moisture was very short to short and continued to decline across the district. The temperatures were cold and windy. Cold, dry conditions adversely affected winter wheat and pasture. The cattle were in good condition. Ponds were becoming a major concern due to lower water levels. Some animals got stuck wading through deep mud to access water.
FAR WEST
Conditions were very dry and temperatures were hot for this time of year. Daytime temperatures ranged from the mid-40s to mid-60s with nighttime highs between the upper 30 degrees and 16 degrees one night. Light snow showers were reported, but nothing stuck and no recordable precipitation occurred. Cotton ginning has continued and will probably continue for another month. Yields and grades have been excellent this season. Wheat conditions have deteriorated. About 5% of the planted fields emerged, and the dryland fields that emerged were dead. The wheat irrigated on the drip systems had not emerged between the ribbons. Growers who dug ditches to install new drip irrigation said there was no moisture up to 6 feet deep on the ground. The courses and pastures were very hard and dry. Livestock were receiving extra feed and more and more producers were reducing their herds due to lack of forage and high feed costs. Pecan growers continued to harvest pecans.
MIDWEST
Conditions were extremely dry. Severe drought conditions continued and wildfires were a concern. A few small fires were reported, but minimal damage was reported. A cold front moved in mid-week and brought cooler temperatures. The winter wheat was in very poor condition. Small grains were dying due to lack of soil moisture.
SOUTH EAST
Heavy rains arrived with a cold front. Pastures and fields were too wet for field work with more rain in the forecast. Most areas reported short to adequate soil moisture. Pasture and range conditions were fair to good. Cold temperatures scorched cool-season pastures several weeks ago and were slowing the recovery. Another killing frost was expected.
SOUTH WEST
Cold fronts produced trace amounts of precipitation throughout the district. The condition of pastures and rangelands continued to deteriorate due to lack of moisture. Wheat and oat crops were in fair to good condition. Preparation for spring planting of maize and sorghum was underway. The cattle were in fairly good condition. Producers continued to feed livestock and wildlife in a complementary fashion.
SOUTH
The northern, western and eastern parts of the district continued to experience dry weather and very short soil moisture levels. Southern regions reported wet conditions and adequate soil moisture. Farmers were idle and waiting for rainfall forecasts so they could apply pre-plant fertilizers and chemicals. The lack of rain had an impact on the production of the oat fields. Winter garden crops such as cabbage and spinach were doing well and fields were being prepared for spring planting. Farmers in Hidalgo County were expected to start planting maize and sorghum after recent rains. Citrus fruits and sugar cane were harvested. Temperatures went from hot to cold with daytime highs ranging from 60s to 40s. Courses were dormant due to lack of moisture but looked good in wet areas. A frost about three weeks ago caused green grasses to recede in some areas, and while some recovered, dry conditions slowed the process. Ranchers fed cattle and other farm animals and provided protein for wildlife. Cattle were beginning to graze the pear tree and cattle body condition was declining in some areas. Ranchers reported that hay supplies were plentiful. Round bales of Bermuda coastal grass sold for between $50 and $65. Storage reservoirs were weak and in decline. Cattle sales corresponded to 400 to 500 pound steers selling for between $1.47 and $1.75 per pound. Heifers in the same weight class were selling for between $1.30 and $1.52 per pound.