Temperatures are 90-96 as of 3:30 p.m. with heat indexes of 99-112.
The heat advisory is until 8 p.m. Eastern Time. Another will probably be released for tomorrow by NWS.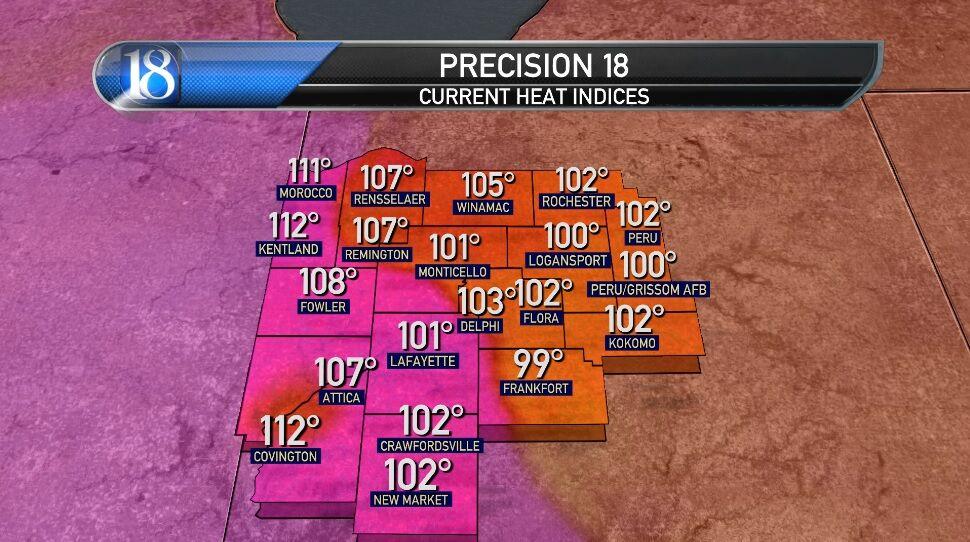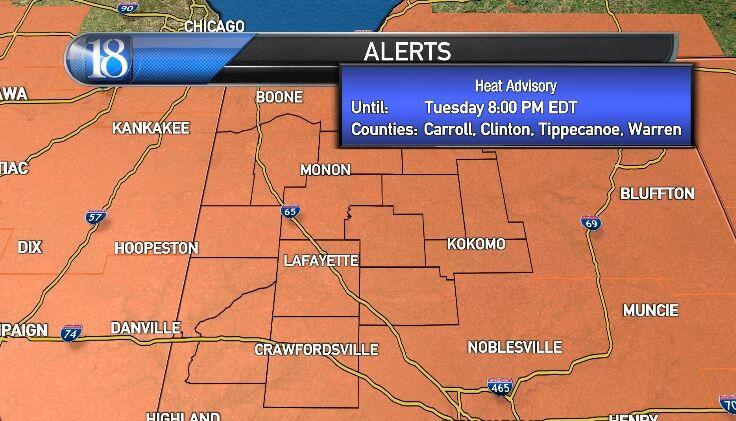 It is mostly sunny to sunny and fairly overcast. We had a storm today that broke into Cass County/White County this morning and moved into western Howard County. 1.42″ of precipitation was reported in Russiaville. That's it.
The sky is a deep blue with no smoke today, but there is actually smoke near the ground in this haze from the fires from northeast Minnesota to Ontario:
Thus, the air quality index today is in the moderate range. However, it should be noted that in parts of the Greater Lafayette area, it appears to be in the unhealthy range for sensitive groups, based on current data from AirNow.gov.
Overall the median is around 65 for the AQI right now for the region and the unhealthiness for sensitive groups is +100.
The heat advisory is rising from West Virginia to the plains to the lower Mississippi Valley for intense heat.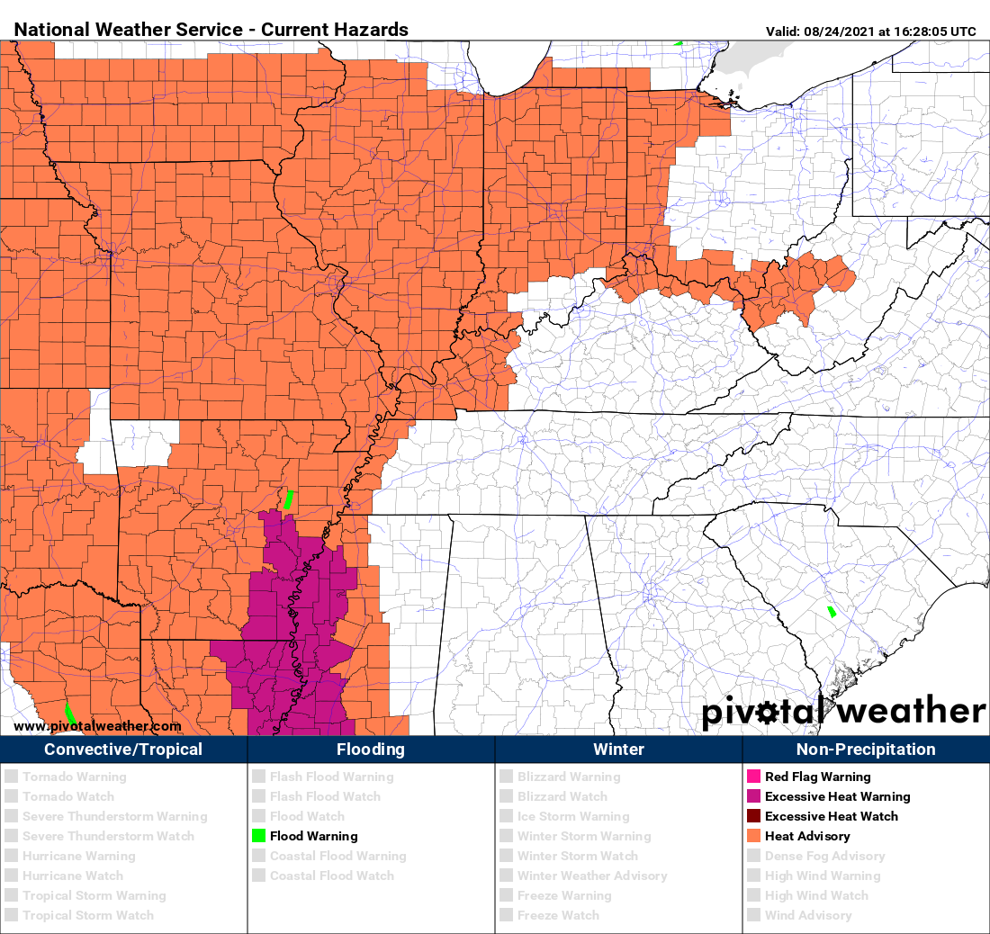 Even though we're particularly constrained and the high resolution model data isn't showing anything today, I'd like to keep 25-30% POPs in our area for storms tonight and tonight given the warming extreme and some approaching flow limits. Let's save the mention of isolated severe storms there too, given the high CAPE.
Dangerous heat will bring highs of 92 to 97 with heat indices of 103 to 116 as upper 70s to 80s dew points migrate out of Illinois and our western and southwestern counties a little further east.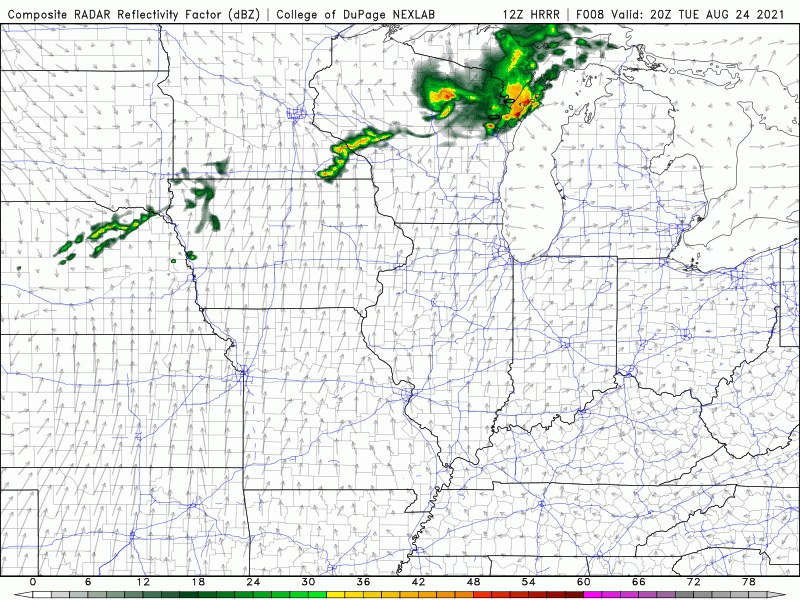 Tomorrow poses a risk of a few AM thunderstorms, then multi-cell thunderstorms develop and gel into a band or cluster over the region as the former MCV rotates through areas from Chicago to South Bend.
There is the threat of a few to a few wet squalls here and locally heavy rainfall of +2″ per hour is possible from any storm with those dew points climbing to 77-83. That, with highs of 92-97, means dangerous heat indexes of almost 103 to 116.
I increased coverage from 35% in last night's forecast to 45% for tomorrow's storms.
All thunderstorms should be out of here by tomorrow evening.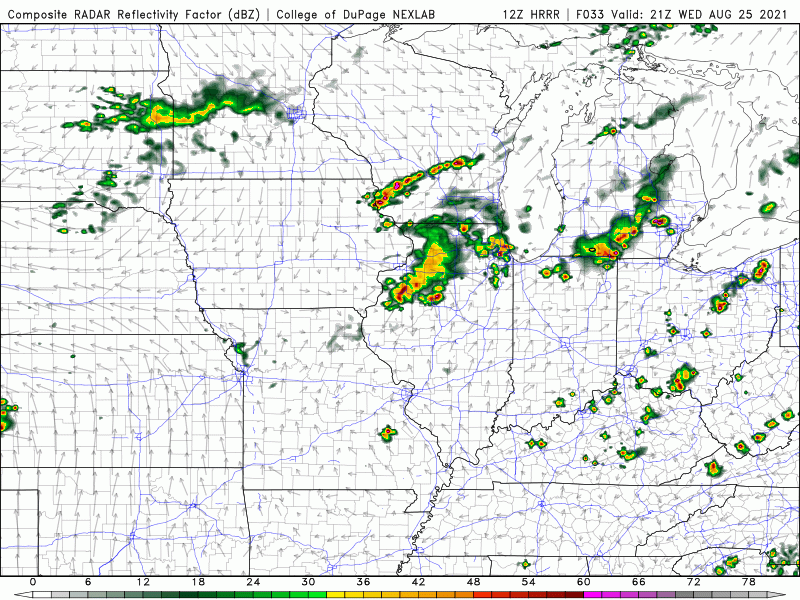 Thursday is hot and oppressive with highs in the 90s with heat indices of +100.
I put 35% coverage for storms given the MCV to our north and an exit limit in the area with all the heating.
Again, given a high CAPE, an isolated severe storm is possible with a threat of wet gusts. Any storm could dump rapid torrential rains that result in local puddles or flash flooding.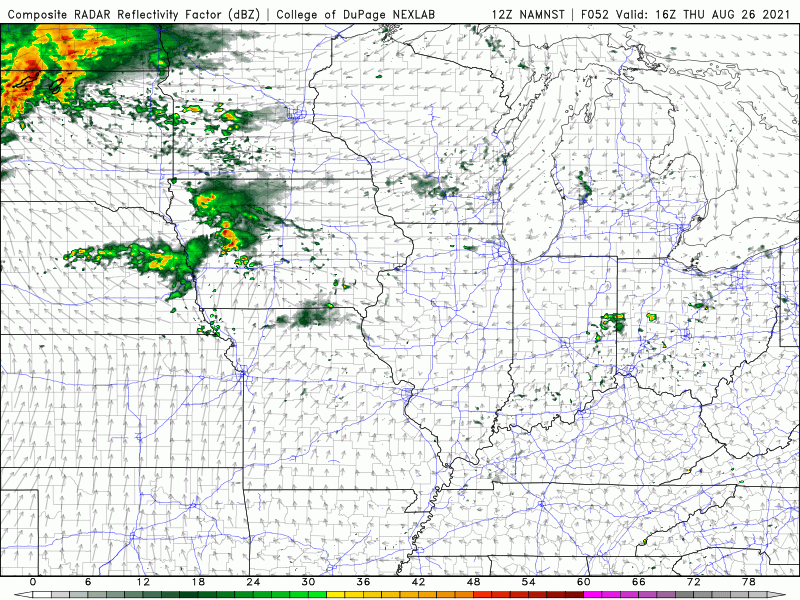 Storms are possible from late Thursday evening through Friday morning at the extremities of severe storm complexes to the north and northeast in the "Ring of Fire". A few violent thunderstorms are possible with locally abundant precipitation. I kept the coverage at 35%.
The remainder of Friday currently looks dry with southerly winds and 90s with heat indices in the 100s.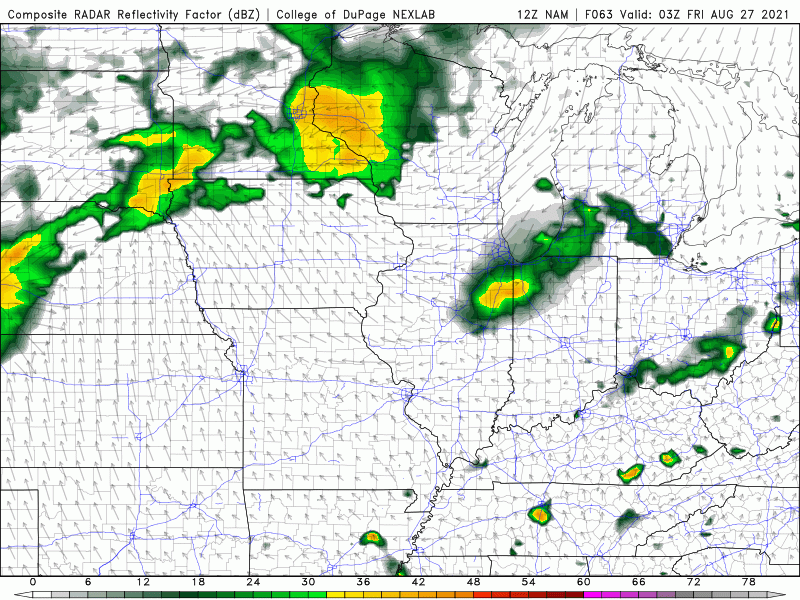 Saturday looks windy, hot and oppressive with heat indices of 90 and 100 with south-southwest winds of 15 to 22 mph.
Isolated storms are possible on Sunday with heat indices of 90s and 100s.
It looks like the surface cold front will eventually be cold through Monday with scattered thunderstorms. The wind fields are very weak, so the serious risk is nil.
Highs will reach near 90 to 90 with heat indices of 90 to 100 with a northwesterly wind shift behind the front later in the day.
Tuesday's highs will only be 78-83 with dew points in the 50s with a north to northeast breeze!
We will then warm up before another surface cold front. We could have thunderstorms later next week followed by another cooling before warming up again and staying quite warm and fairly dry until the beginning of mid September.
It still looks like a substantial cooling in mid-September. Nights in the 40s are expected before warming up in late September.