9 a.m. Weather Report – News, sports, weather, traffic, and the best of Minnesota and the Twin Cities of Minneapolis-St. Paul.
10:00 p.m. weather reportMeteorologist Chris Shaffer reports on the rainy weekend forecast.
What the New Science Says About DogsA study found that breed personality stereotypes don't hold water.
At Blake La Crosse, it's all about balanceNorman Seawright III tells how teamwork and competitiveness build a team of impressive young women.
Mobile showers to help the homelessHelp on wheels will soon be on the way to help the homeless population in the Twin Cities.
Mysterious liver diseases detected in Minnesota childrenThe Minnesota Department of Health said it is monitoring several cases of the rare but serious illness in Minnesota.
WCCO Digital Update: Afternoon of April 29, 2022Here are Minnesota's latest headlines.
Minneapolis has 9 murders in 10 daysThe city is on track for a year of record violence.
Crews in search of a second body on the large marine lakeAdam Duxter reports on the recovery operation after two men were thrown from a boat on the popular lake in central Minnesota.
6:00 p.m. weather reportMeteorologist Chris Shaffer reports on the soggy weekend forecast.
'Treetop Trail' is coming to the Minnesota ZooWhen completed in the summer of 2023, it will be the longest elevated pedestrian loop in the world.
Last survivor of the original Ft. Snelling Rifle Squad laid to restWCCO's Reg Chapman was at Fort Snelling as Charles Korlath's life and service to his comrades was honored.
Timberwolves fans feeling good ahead of Game 6Norman Seawright III spoke to fans in downtown Minneapolis ahead of what could be the final game against the Grizzlies.
Minneapolis again recommends masks indoorsThis comes as COVID-19 cases and hospitalizations rise.
Juror reflects on Kim Potter trialWCCO-TV's Jennifer Mayerle spoke with a juror who described the experience as stressful but positive.
Recovery effort underway at Big Marine LakeCrews search for the bodies of two men who were allegedly thrown from a boat.
5:00 p.m. weather reportThe rain will start to make its way through the Twin Cities.
Hopkins West Junior High students build solar-powered suitcasesThe objective was to teach students about renewable energies.
Taco John's blames Minn. Restaurants, Taco Chon Mexican Grill, counterfeit brandTaco John's is suing Minnesota restaurants named Taco Chon for trademark infringement.
St. Paul rent stabilization begins SundaySt. Paul voters said "yes" to rent stabilization in St. Paul in November.
No charges for officers who shot and killed a man in Forest Lake last NovemberThe officers who shot and killed a man in Forest Lake will not be charged, according to the Washington County prosecutor.
Police shoot and kill man in central MinnesotaThe BCA is investigating after officers shot and killed a man during a traffic stop in Bowlus.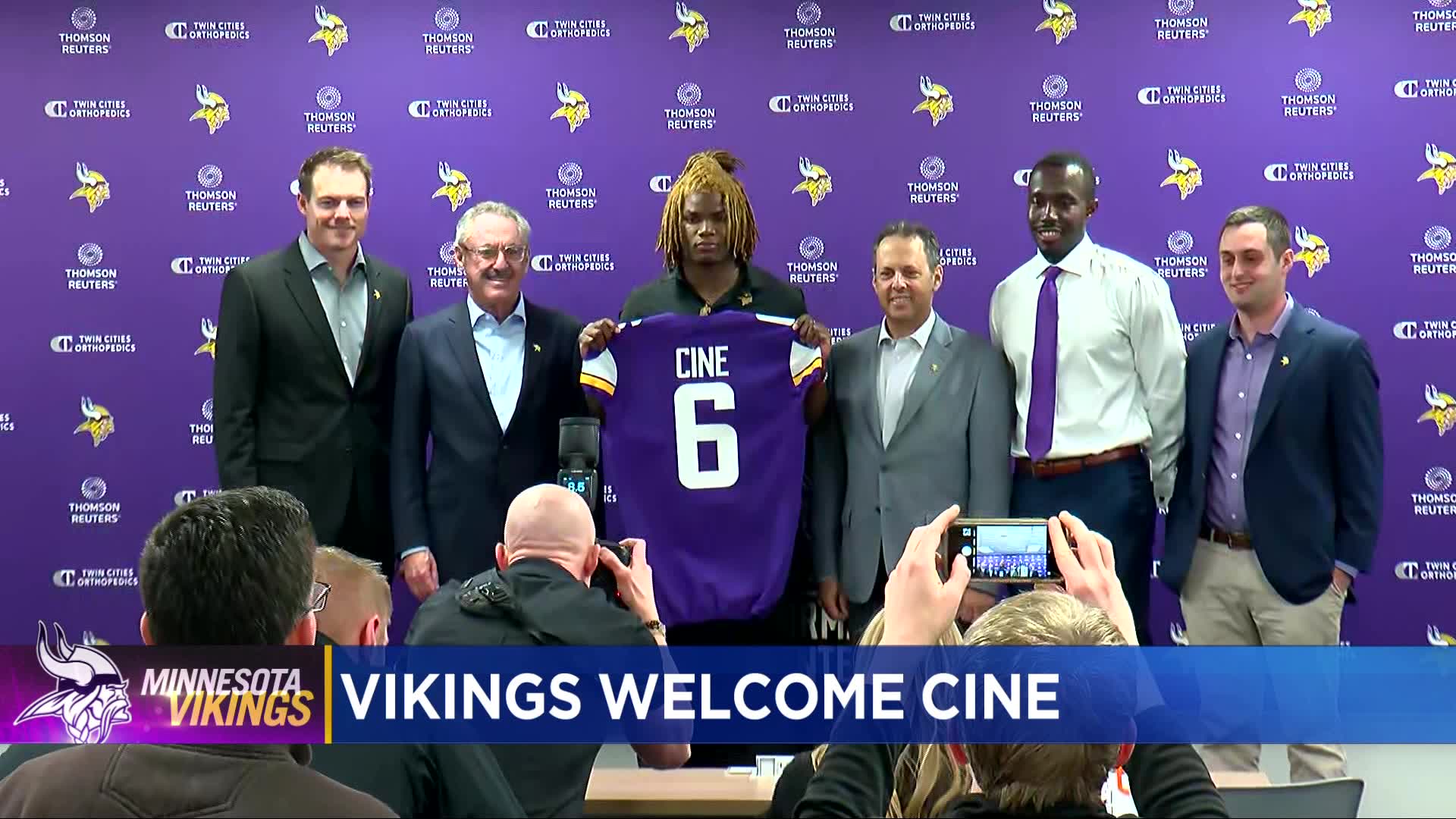 Press conference with Lewis CinéThe Minnesota Vikings drafted the safety with the No. 32 pick in the first round.
Midday weather reportTemperatures could average over 60 degrees on Friday, but rain is on the way for the afternoon.
Follow the turn of the season with phenologyPhenology is when one seasonal event triggers another. For those paying attention, this may be your best barometer for planting this season.